Sakelar Industri yang Dikelola Web
2. Kapasitas pertukaran: indikator inti
N-net NT-MIN1063GF-AF4 Seri switch Ethernet Industri adalah Web Managed L2 + switch jaringan cincin industri POE dengan 6 port 10 / 100Base-Tx ke 3 port 1000Base-Fx.
3. Tingkat penerusan paket: ukuran kemampuan sakelar untuk meneruskan paket data
Ini mendukung fungsi NT-ring, sehingga pelanggan dapat membuat berbagai struktur jaringan cincin.
Ketiganya saling terkait satu sama lain.
Ini adalah Switch Ethernet industri yang dikeraskan dan dikelola penuh yang dirancang khusus untuk beroperasi secara andal dalam lingkungan yang keras secara elektrik dan berat.
Jika bandwidth dari backplane tinggi, kapasitas switching besar dan tingkat penerusan paket tinggi.
N-net NT-MIN1063GF-AF4 Industrial Ethernet switch memiliki kemampuan pemulihan diri yang kuat dan cepat untuk mencegah gangguan dan gangguan dari luar.
Tugas sakelar terkelola
Ini menggabungkan teknologi Cincin data redundan canggih, Rapid Spanning Protocol (IEEE 802.1w RSTP) dan sistem catu daya redundan ke jaringan otomasi industri pelanggan untuk meningkatkan keandalan sistem dan waktu kerja di lingkungan pabrik yang keras.
Saklar adalah perangkat koneksi jaringan yang paling penting dalam jaringan area lokal. Sebagian besar manajemen jaringan area lokal akan melibatkan manajemen switch.
Ini juga melindungi konektivitas jaringan industri pelanggan dengan beralih kemampuan pemulihan yang digunakan untuk menerapkan arsitektur jaringan mesh dan cincin toleran kesalahan. Jika jaringan Industri terputus secara tidak sengaja, waktu pemulihan kesalahan bisa kurang dari 20 ms untuk dengan cepat membawa jaringan kembali ke operasi normal.
N-net NT-MIN1063GF-AF4 Web Managed L2 + fast Jaringan ring industri POE juga mendukung 4 port POE dengan standEE IEEE802.3AF dan IEEE802.3AT.
Fitur-fitur switch Ethernet Industri
1. Seri switch Ethernet Industri yang dirancang khusus untuk lingkungan industri yang keras.
2. Fitur L2 + memberikan kemudahan pengelolaan, keamanan, QoS, dan kinerja yang lebih baik.
3. Switch Ethernet Industri Ini Mendukung fitur L2 + Switching termasuk 802.1Q VLAN, Mirroring, Port isolation, IGMP
Mengintip, Mengintip DHCP, LLDP, manajemen POE +, IP Source Guard, inspeksi ARP, ACL dll.
4. Dukungan spanning tree STP (802.1D) dan RSTP (802.1W).
5. Jumbo frames mendukung hingga 9,6K kilobtyes.
6. Mendukung manajemen yang ditingkatkan melalui WEB, CLI, TELNET, SSH, SNMP.
7. Mendukung diagnosis kabel
8. IEEE 802.3af dan 802.3at. Mendukung fungsi konfigurasi PoE per port
9. G.8032, mendukung <50ms perlindungan cincin cepat industri
10. Menggunakan desain industri: -40 ℃ ~ +80 ℃ suhu kerja dan input daya ganda berlebihan (46-54V DC)
11. Perlindungan grade: IP40, desain permukaan pendingin chassis aluminium, tidak ada kipas, tidak ada lubang pendingin.
Spesifikasi switch Ethernet Industri
technical parameter

Standard:IEEE802.3,IEEE802.3u, IEEE802.3ab ,IEEE802.3x, IEEE802.1D(STP),

IEEE802.1w(RSTP),IEEE802.1Q(VLAN Tagging),IEEE802.1p(QoS)

Protocol:NT-Ring, IGMP v1/v2, GVRP, SNMP v1/v2/v3, DHCP Client, TFTP, SMTP, RMON, LLDP, HTTP, SSH, Telnet, SNTP Server/Client,.

Flow control:IEEE802.3x(Flow control).Back Pressure

function

Switch function: POE+.RSTP.SNMP.QOS.802.1Q VLAN.Port Trunking.Static multicast filtering.Bandwidth management.Broadcast storm.Port traffic statistics.Online upgrade.Upload and download profiles,User name login system, etc.

Interface

RJ45 ports: 6 ports 10/1001000BaseTX RJ45.

Giga Fiber port:1X3 1000Base-X SFP fiber port.

Rs232 port number:1 RS-232 Control port, baud rate:57600bps

transmission distance

RJ45:100M(Standard CAT5/CAT5e cable)

Multimode fiber:1310nm,2KM

single mode fiber:1310nm,20/40/60Km

1550nm,20/40/60/80/100/120Km

Switch attribute

Gigabit forwarding speed:1.488Mpps

transmission mode:Store and forward.

System switching bandwidth:20G

MAC address table:8K

Buffer:1Mbit Frame buffer.

LED indicator light

System indicator:SYS

Interface indicator:The green light is 1000M,Off is 100M. Yellow light is light and blink for port link-up status,Transmitting and receiving data,Off is link-down status.

Power Supply

Input voltage:46~54VDC

Input mode:Plug in type 6 core 5.08mm spacing terminal

Support redundancy function for dual power supply

work environment

Operating temperature range:-40~75℃

Storage temperature range:-40~85℃

Outer case:IP40 protection grade, corrugated high strength metal case

Installation method: guide rail type.
Kemasan
switch Ethernet industri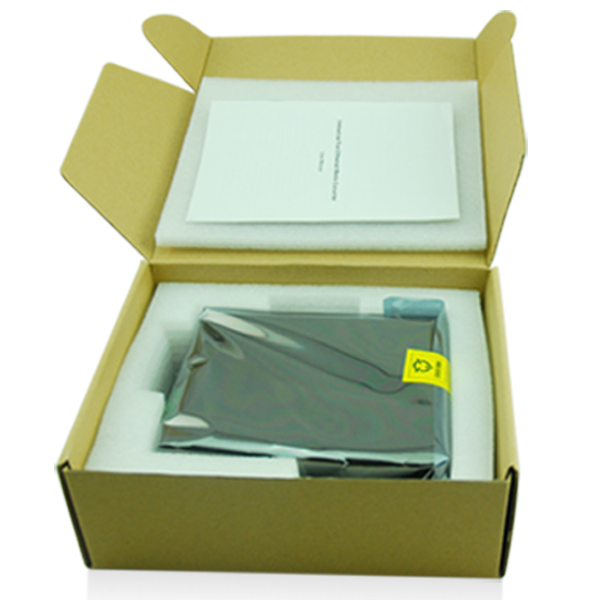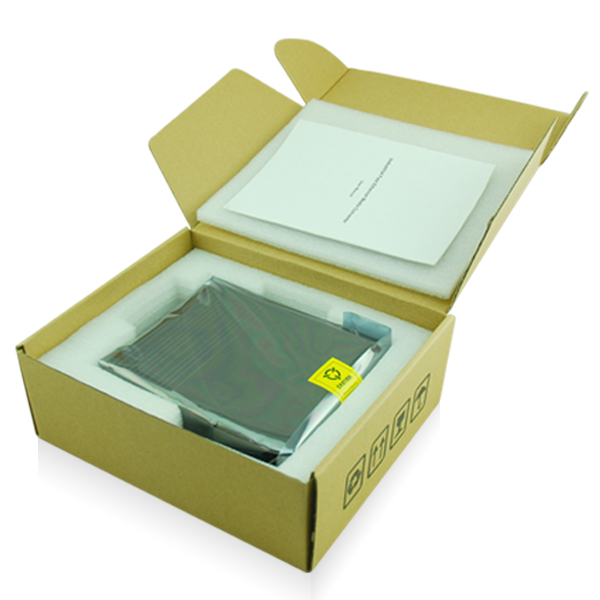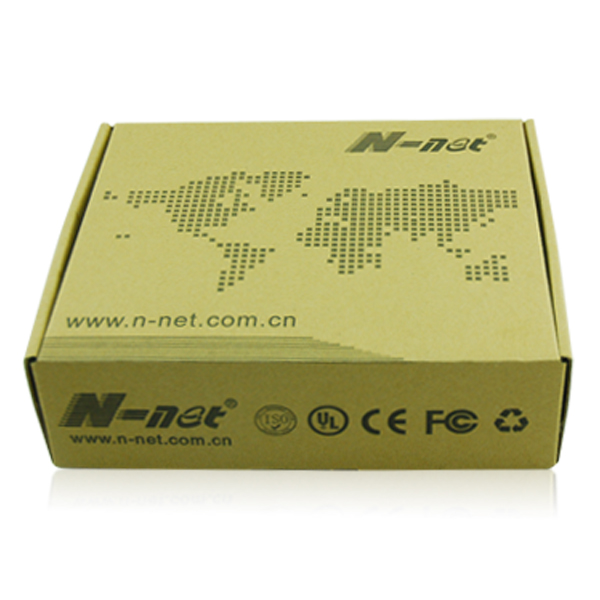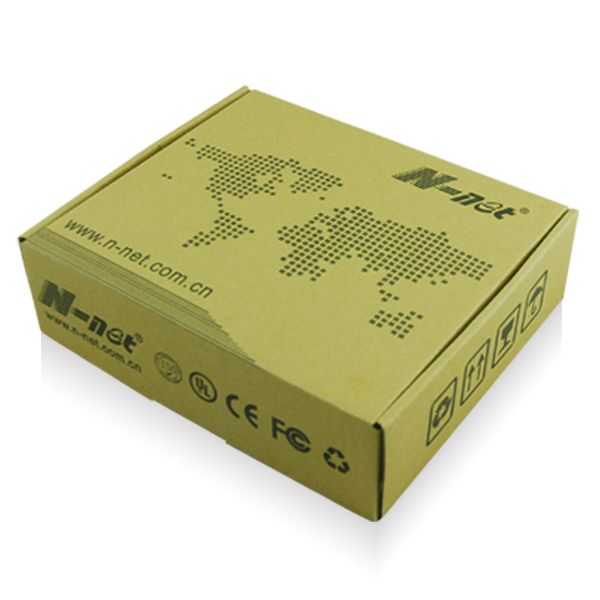 Kategori Produk : Switch Ethernet Industri > Manajemen Web Switch Industri